Berlin School of Economics and Law
With some 10,500 students, the HWR Berlin works to achieve a combination of high-level intensive research into a range of areas with its clear practical application, all performed to the most exacting of quality standards and embedded in a strong network of international academic exchange. The HWR anchors its teaching and research activities in a wide subject portfolio which spans the disciplines of Business and Economics, private and public Economics, Administration, Legal and Security Management as well as a wide range of Engineering disciplines. The great majority of our more than 50 degree programmes have been converted into the Bachelor's / Master's format and have been audited and accredited by the Accreditation Council.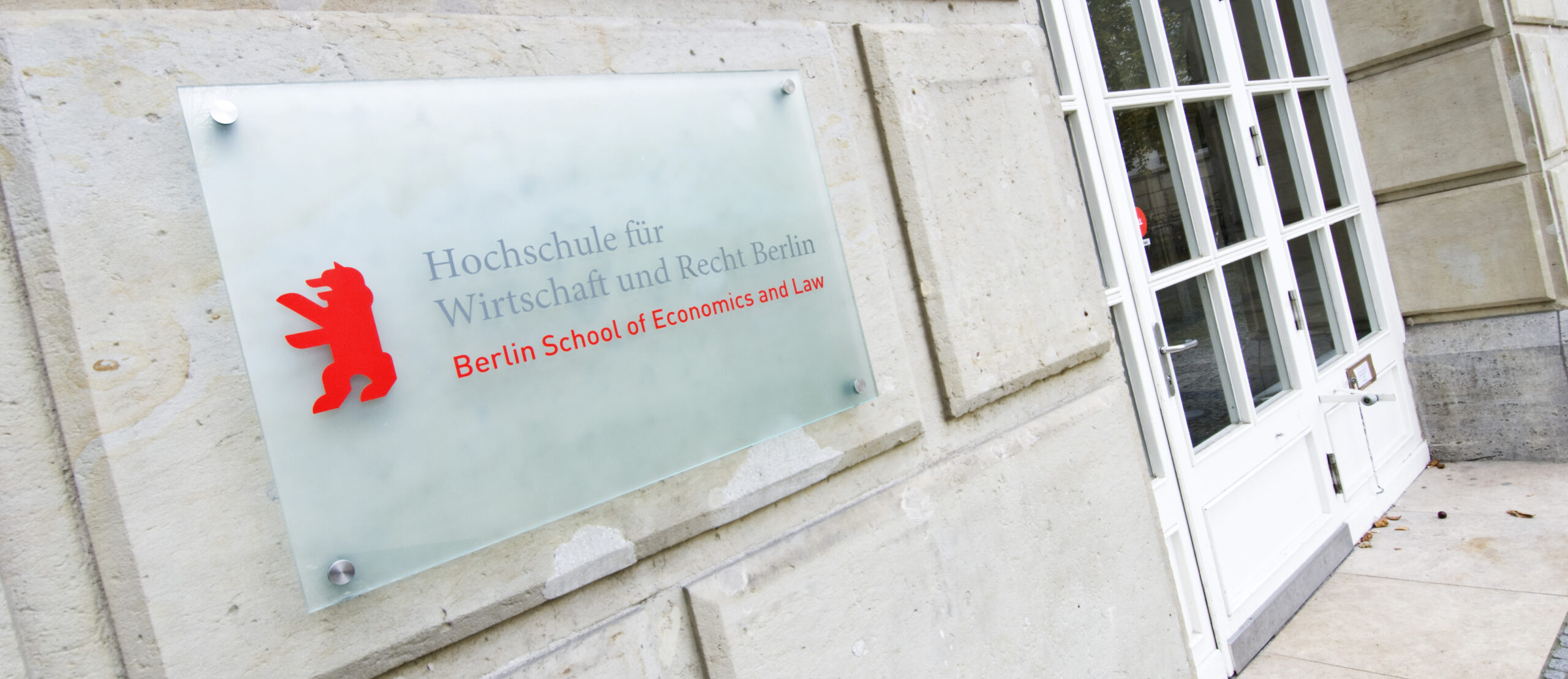 EU-Strategie-FH
EU-Strategie-FH of the HWR Berlin
The HWR Berlin intends to initiate and consolidate the EU research co-operations in its main research areas. Therefore, it has created a dedicated EU service point and provides staff resources for the assistance in project applications.
Read more
Research
The HWR Berlin has a robust policy of strongly promoting a wide range of applied research. At the HWR, the University's five Departments, three Central Institutes and six internal non-profit research institutes conduct research in the fields of business, economics and social sciences, administration, engineering, law and computer science.
The HWR Berlin's research profile is defined by its particular focus on four main research clusters:
Social and Economic Transformation Processes
Corporate and Public Administration Innovation
Social and Legal Security Research
The Influence of the Law on the Economy and Society

Dr. Michael Ebert
EU Research Support Officer
+49 30 30877 1567